In 2021, Accelerator presented Swedish artist Adèle Essle Zeiss as part of an Autumn exhibition programme focused on transformation and how we relate to the human body and our personal space. The exhibition was documented and the film is now showing at Accelerator.
In Autumn 2021 at Accelerator, Adèle Essle Zeiss presented a new series of performances comprising three "tyngdspeglar" ("weight mirrors"), in addition to a trio of older works, one of which was performed twice outdoors on the Stockholms University campus. Each performance is unique and influenced by numerous factors, most importantly the interaction in the group. Each individual's interpretation of the choreographic instructions affects the movements of the others and how the work unfolds at that precise moment. This is now captured in moving images.
Read more about Tyngdspegel and the performances in the film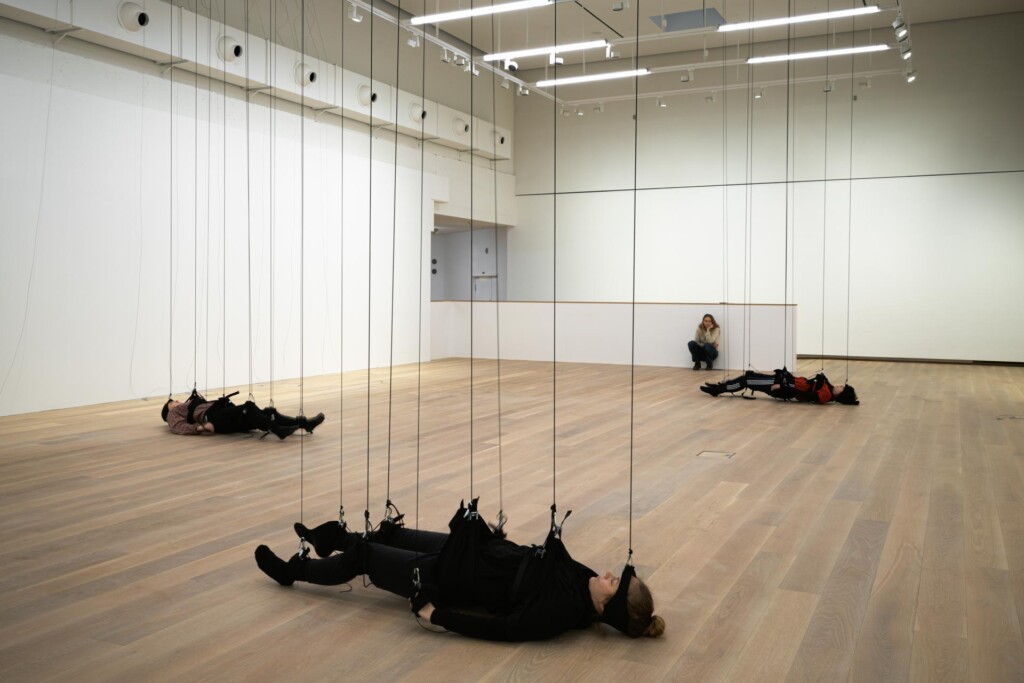 The film is shown in Accelerator's seminar room, together with a film on the creation of Accelerator.
Dancers: Gabriella Antonsson, Stacey Aung, Mari Carrasco, Dan Johansson, Louise Kvarby, Nea Landin, Kajsa Nilsson, Sofia Sangregorio, Yari Stilo, Hanna Åhs, Maria Öhman.
Film: Alexis Zeiss.
Curator for the exhibition Tyngdspegel: Richard Julin.