Welcome to Accelerator
Admission is always free at Accelerator. A place to meet for art exhibitions, discussions or a visit to our café which serves food and beverages all day, from breakfast to closing time.
Accelerator is a space for meetings, discussions and dialogue. Each exhibition includes a programme of events, with public discussions and presentations, where artists, the general public and researchers can meet to reflect on contemporary issues. Visitors can experience art in the exhibition spaces, or take a seat in our foyer with a book or a cup of coffee.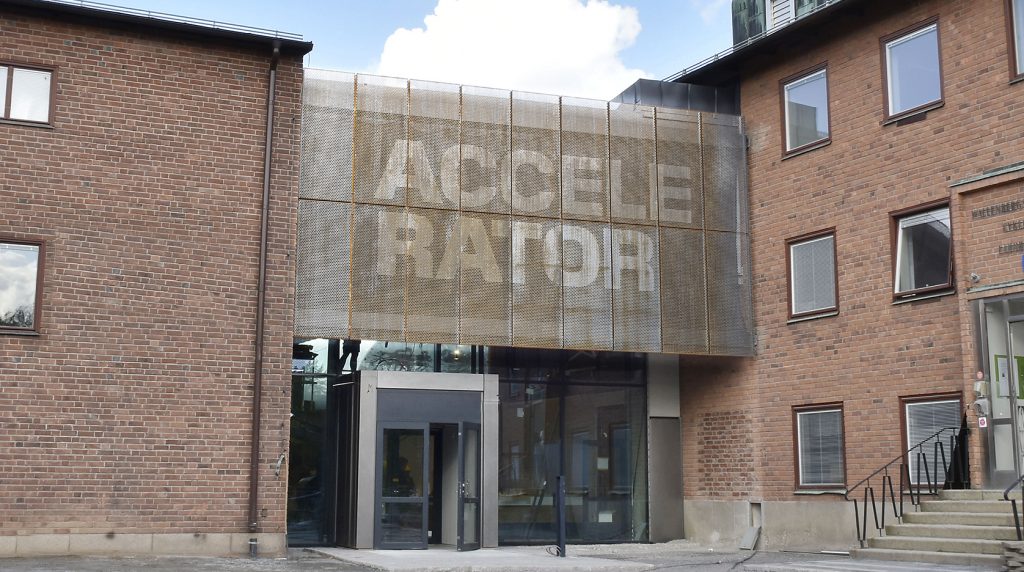 Opening hours
Monday–Friday temporarily closed
Accelerator is temporarily closed due to Stockholm University's directive to stop all public activities on the the University's premises.

Accelerator café by Pontus Frithiof
Monday–Friday temporarily closed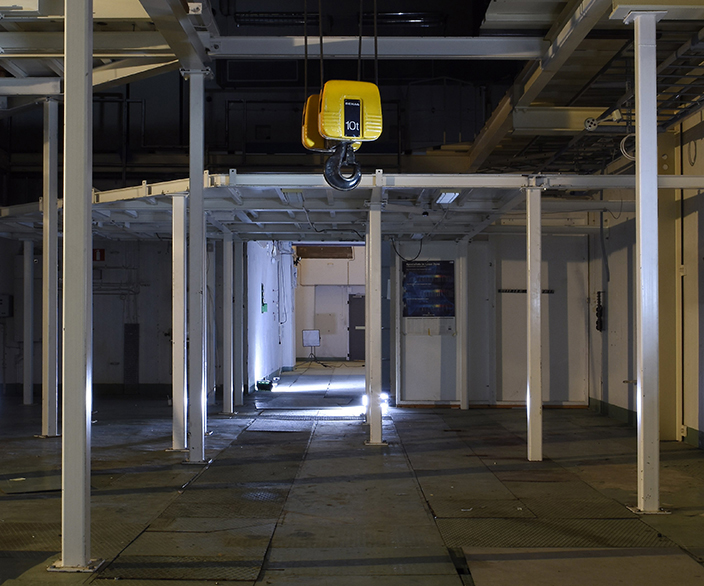 Getting here
Accelerator is located at Frescativägen 26A, on the Stockholm University campus, a one-minute walk from the nearest tube station, Universitetet.
You can also get here by bus 50, 639, 670 and 676 (to Universitetet Södra), bus 540 (to Universitetet Norra) or by the Roslagsbanan train service (to Universitetet).

Welcome to Accelerator café by Pontus Frithiof
At Accelerator café by Pontus Frithiof, breakfast, lunch or coffee are served all day. We offer a wide range of organic food, sandwiches, salads and fresh pastries from Pontus Frithiof's bakery. Accelerator Café by Pontus Frithiof is located in the foyer and seats 90 guests.
Contact Accelerator Café by Pontus Frithiof here.
Contact
Please contact us with any enquiries about visiting and for information about the art and our exhibitions. Our hosts are present in the art space to answer any questions. Talk to them or contact us using the information below, if you have any questions about our programme of events, or comments and suggestions concerning Accelerator.
Email: accelerator@su.se
Phone: (+46) 0766 962 023
Visitor address: Frescativägen 26A, Stockholm
Postal address
Accelerator
Stockholm University
SE-106 91 Stockholm
Delivery address
Accelerator
Frescativägen 24A
SE-114 18 Stockholm

Guided tours and group visits
Why not let one of our expert hosts give your group a 10-minute introduction to Accelerator! Please contact us before your visit to ensure availability. If you would like a longer guided tour, please contact us via email at visningar.accelerator@su.se.
You can also combine the tour or introduction with lunch or dinner at Accelerator Café by Pontus Frithiof Café. We look forward to hearing from you!

General visitor information
Lockers are available on the entrance level. There are toilets on every floor.

Access
Our entrance is at street level and all levels are lift-accessible. If you have any concerns or comments regarding your visit, please contact us at accelerator@su.se. Welcome!