Accelerator presents Swedish artist Adèle Essle Zeiss as part of an Autumn exhibition programme focused on transformation and how we relate to the human body and our personal space. Essle Zeiss is presented in parallell with artist Jonathan Baldock. Two exhibitions characterised by sensuousness, presence and a cautiously positive hopefulness.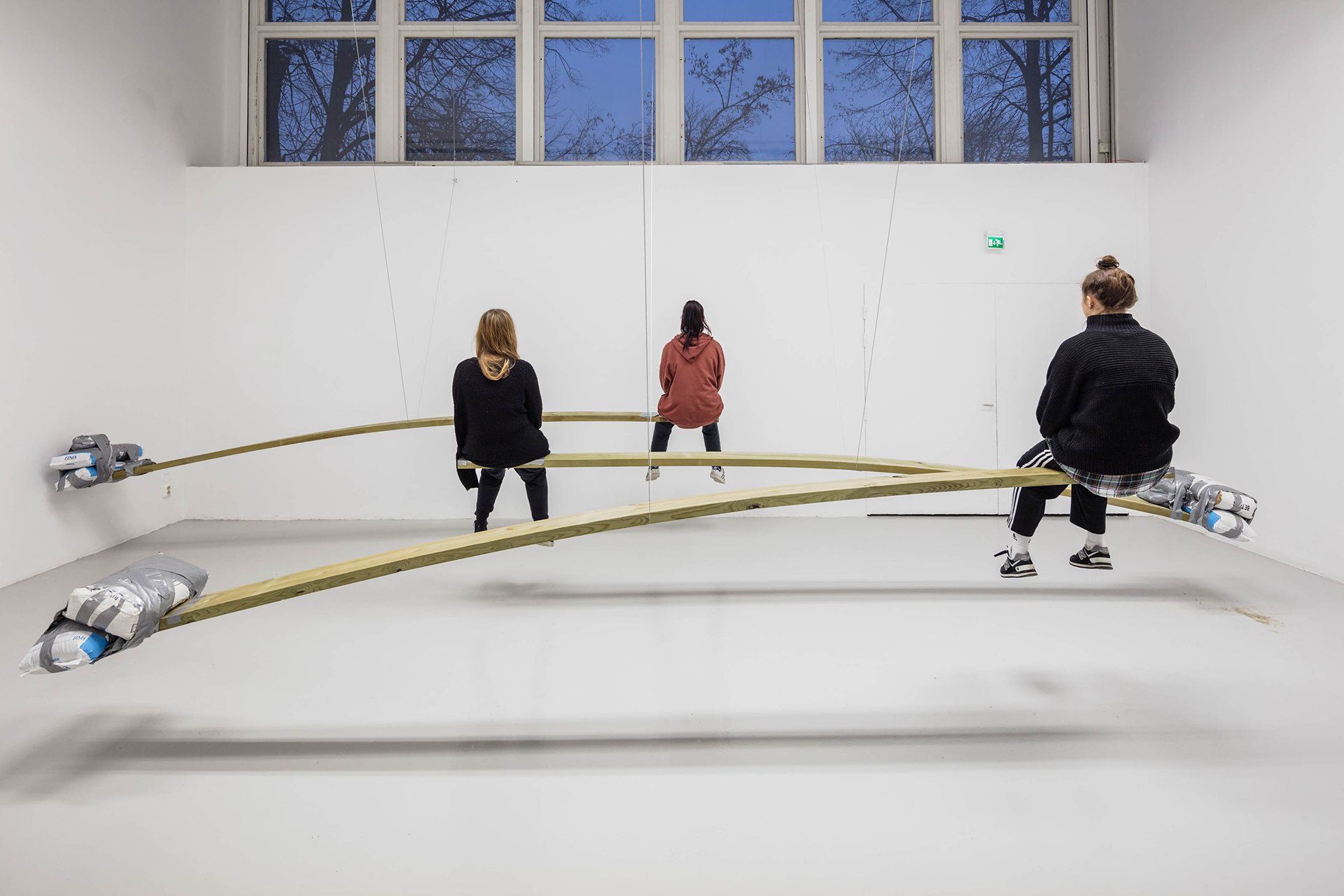 About the exhibition
Adèle Essle Zeiss creates visually stripped-down performance works and installations that accentuate the presence of the human body in space. As a viewer one finds oneself in a spatiality with people who perform the work in concentrated silence. The space is charged by slow movements and simple objects that clarify the subtle gestures performed by the bodies. In recent years, Essle Zeiss has taken an interest in the experience of the weight of a body and how systems of balance are stored in our bodies and operate independent of our volition. During last year, her work has been centred on how we affect and are connected to one another. At Accelerator, Adèle Essle Zeiss will present both a new performance and some older works.
About Adèle Essle Zeiss
Adèle Essle Zeiss (b. 1983, Stockholm, Sweden) trained as a dancer at the Royal Swedish Ballet School and received a master's degree in art from the Royal Institute of Art in Stockholm in 2018. Zeiss's performance works have been presented at among others MDT, Haninge Konsthall, Konstparken Ulvhälls hällar (SE) and Den Frie Dansehallerne (DK). In 2020, Zeiss was a dance artist in residence at Iaspis, Stockholm.
Credits
Adèle Essle Zeiss, Artist
Exhibition team Accelerator
Richard Julin, Curator and Artistic Director
Therese Kellner, Curator
Erik Wijkström, Exhibition Technician
The artist wishes to thank:
Pär Sandström, S:t Erik Markutveckling AB
Swedish Arts Grants Committee
Swedish Arts Council