Warm Inside
16 Oct 2021 – 19 Dec 2021
16 October–19 December
Accelerator presents British artist Jonathan Baldock's first solo exhibition in Sweden. Baldock is presented in parallel with the Swedish artist Adèle Essle Zeiss in an Autumn exhibition programme focused on transformation and how we relate to the human body and our personal space. Two exhibitions characterised by sensuousness, presence and a cautious hopefulness.
Please note some artworks contain dried lavender.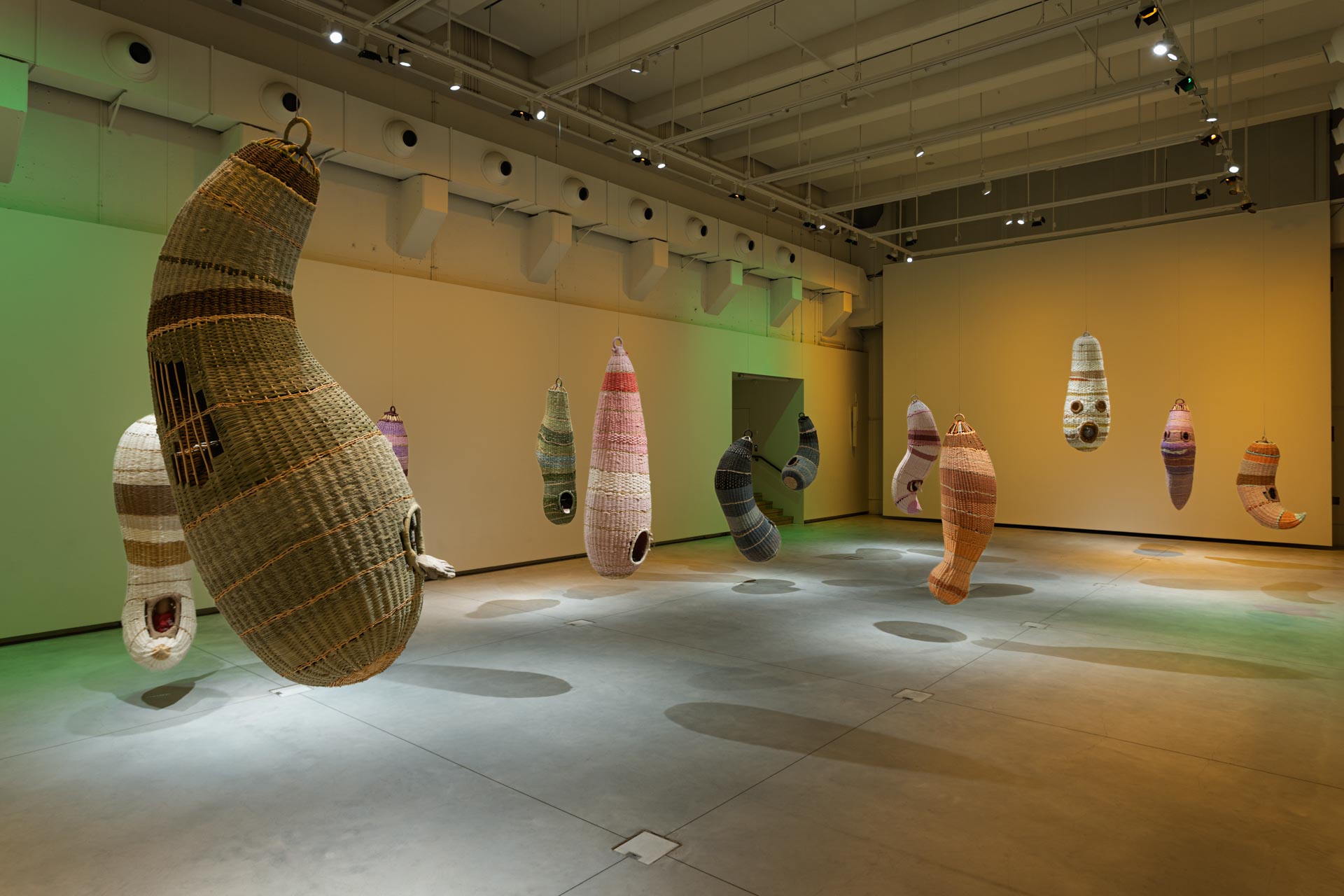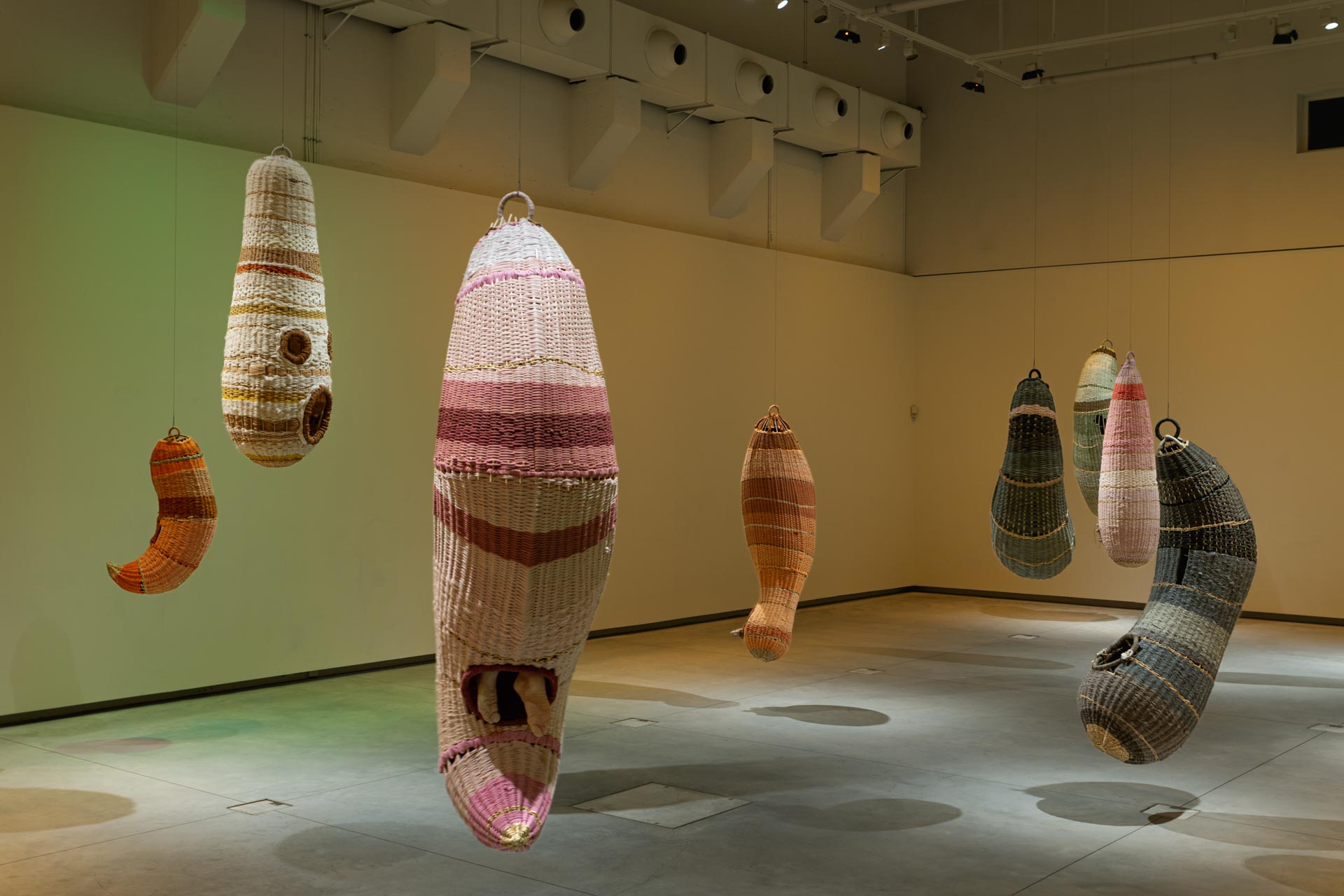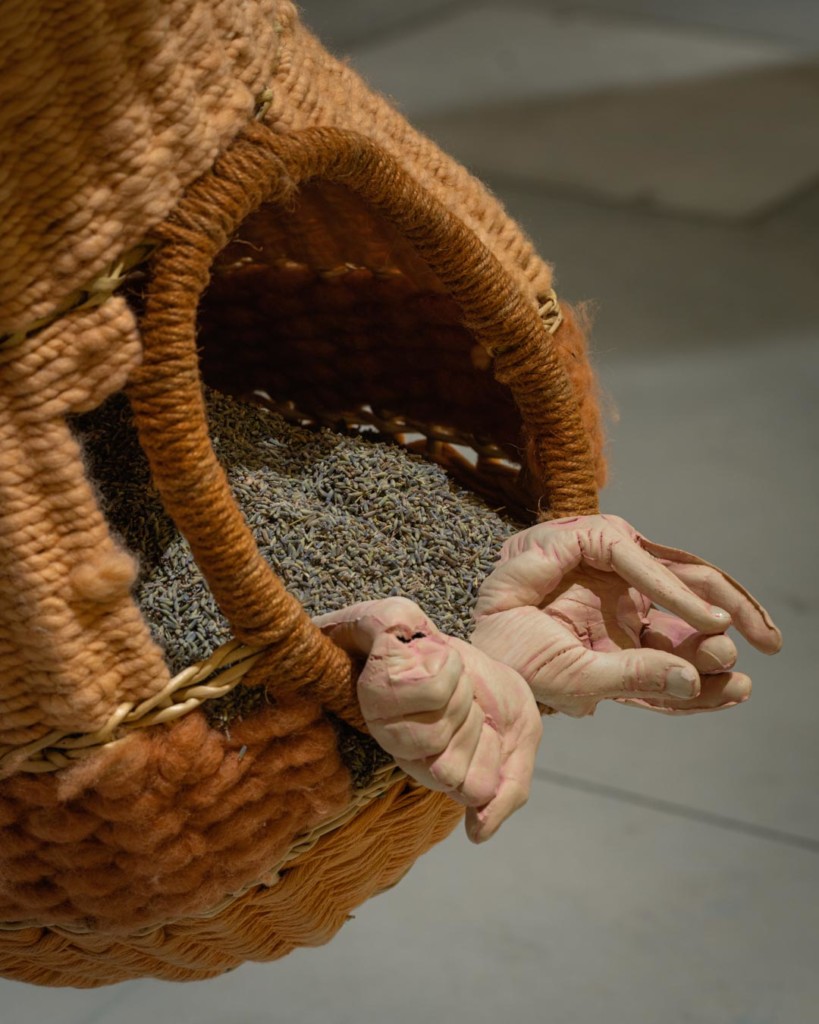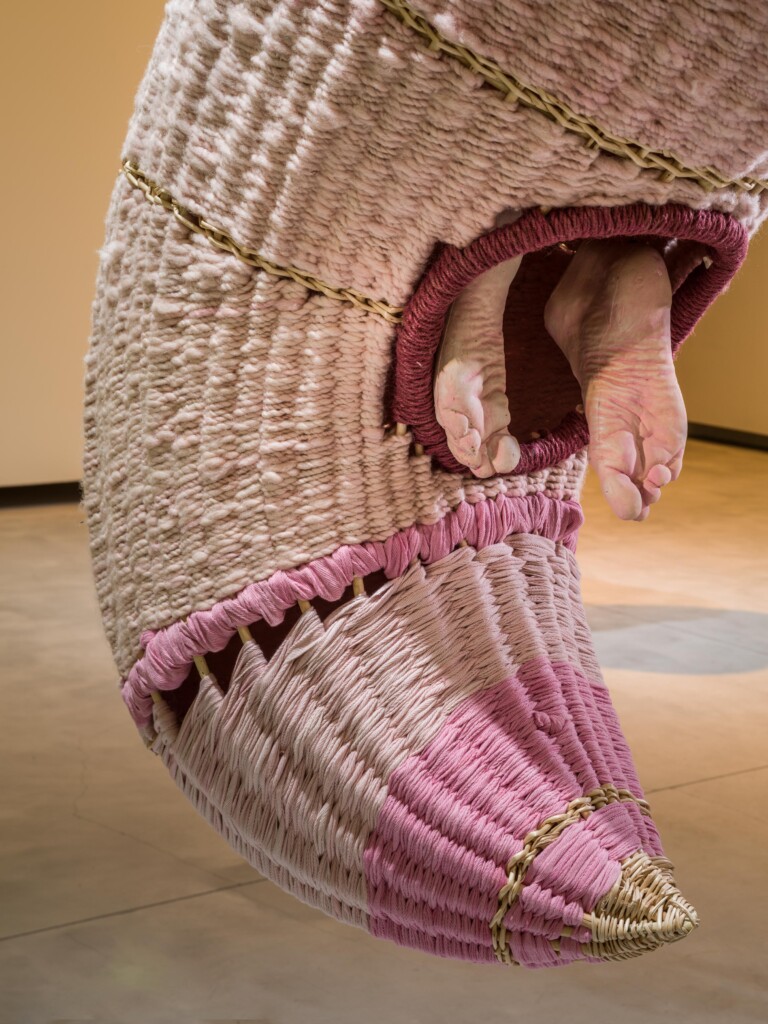 About the exhibition
Jonathan Baldock recurrently addresses how trauma, sensuality, vulnerability and spirituality affect the manner in which we relate to the human body and the spaces it inhabits. Baldock has a strong interest in performativity, myths, folklore and traditional rituals throughout history. The installation Warm Inside (2021) has been specially created for Accelerator's subterranean space. In lighting that enhances the absence of daylight, Baldock presents a floating group of sculptures in a peaceful parallel world. The twelve newly created sculptures' dimensions and designs are based on ideas of human cocoons and potential containers for waiting and metamorphosis.
Baldock's art is often autobiographically grounded. Produced during the past two turbulent years when the artist's everyday life, like that of many others, changed radically, the works of Warm Inside originate from ideas about the relationship to home and personal space as something both protecting and suffocating.
Working with Warm Inside
Jonathan Baldock's interest in the intimate interaction between the material and the human body is emphasised by his working process. Dedicated to manual and time-consuming traditional craft methods, the techniques employed by the artist in Warm Inside are primarily wool spinning, plant dyeing and basket-weaving. Spending time with the material and processing it down to its fibres is essential for the artist. Departing from ideas about the body, Baldock's art is the product of the work of the body and hand. Woven baskets have been used to store and transport objects since the Stone Age. Here, Baldock inscribes himself in a thousand-year old craft tradition and weaves it together with his own memories in a circular chronology.
Several of the sculptures are filled with lavender, a plant that since the beginning of time has been employed for sedative or preservative objectives or as protection against infection during previous pandemics, among many other uses. The belief that lavender purified both body and mind originated in ancient Egyptian burial methods and lavender oil was used in mummification processes.
The long duration and concentration invested in the production has also interwoven a preoccupation with how time is experienced and understood. The expression "from womb to tomb" may be used to describe a lifetime. Metaphors for life's beginning and its end take the form of embracing pods that encapsulate the body. Baldock's cocoons harbour a parallel beginning and end. It is not a quest for eternal life, rather an embracing of layers of time beyond 2021 and the relatively short and linear period of time between womb and tomb. Containers are an essential human made form that have always been used for collecting necessities for survival. Warm Inside was created during the pandemic. Which experiences and opportunities for change we take with us from this period we have yet to find out.
Therese Kellner, Curator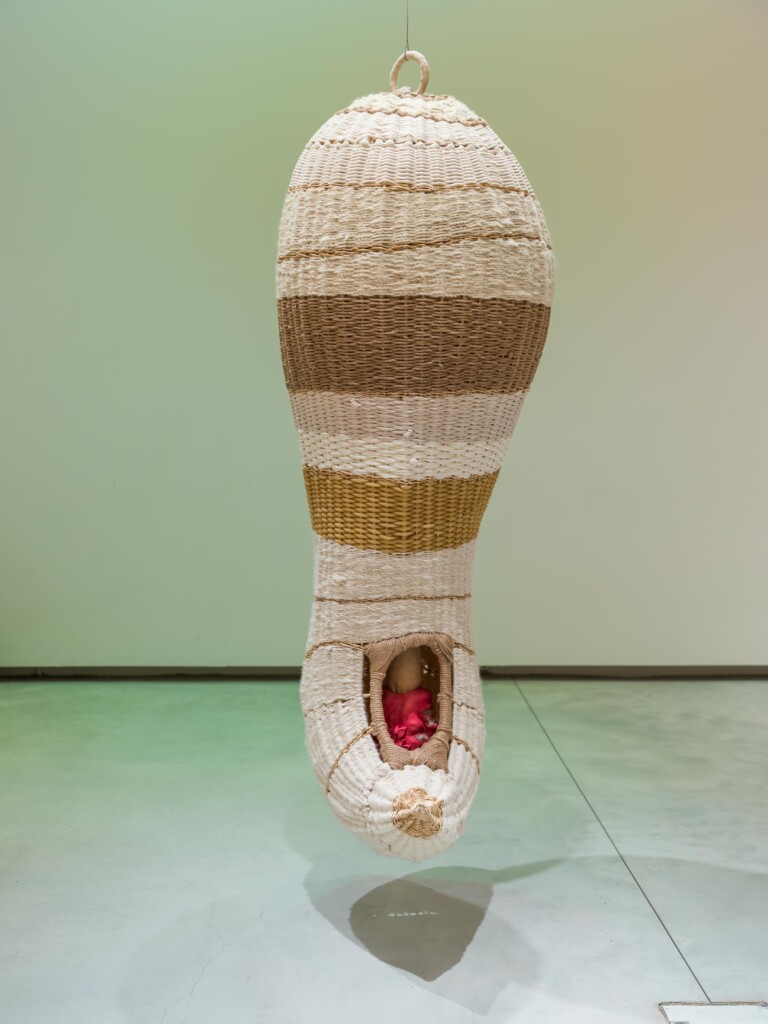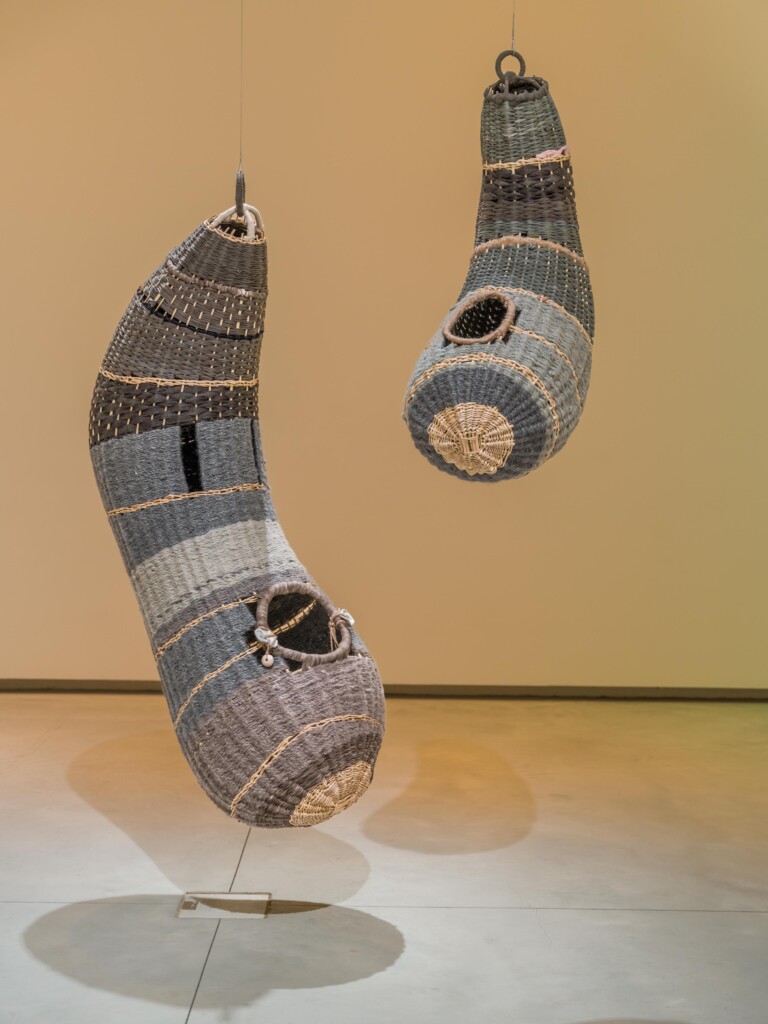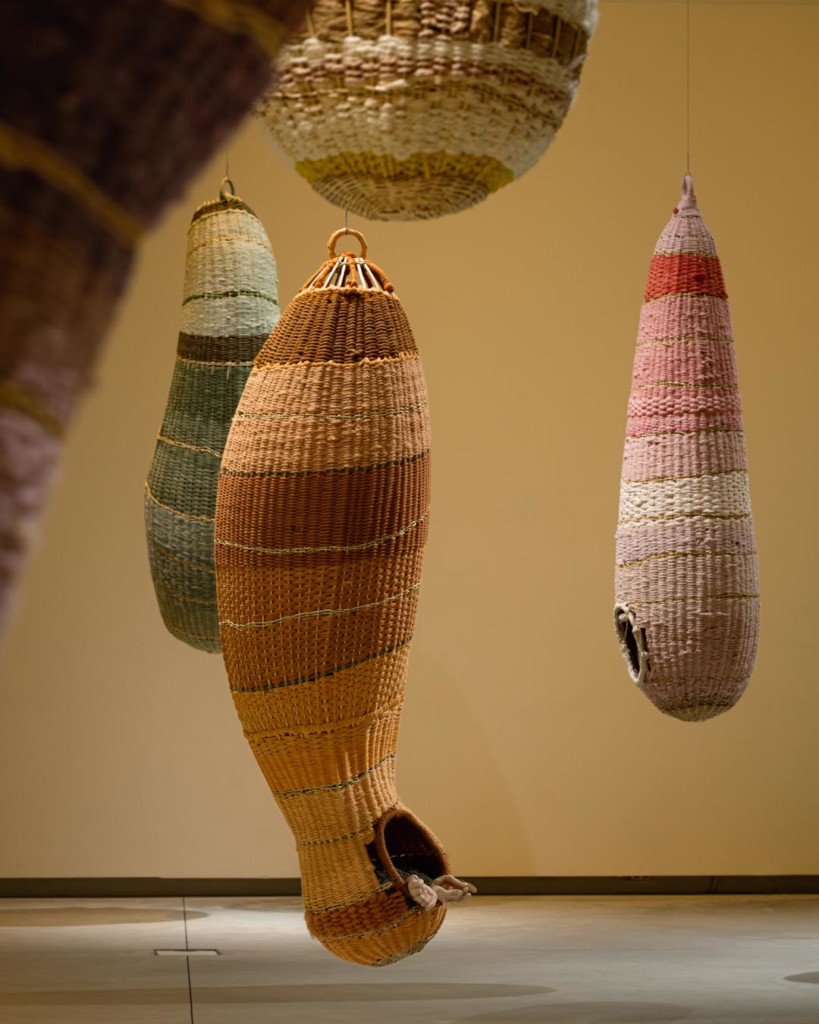 About Jonathan Baldock
Jonathan Baldock (b. 1980, Kent, England) lives and works in London and works across multiple platforms including sculpture, installation and performance. Previous solo exhibitions include La Casa Encendida (ES), Stavanger (NO), Camden Arts Centre, Southwark Park Galleries, as well as exhibitions at De La Warr Pavilion and the Towner Eastbourne Biennial (UK).
Credits
Jonathan Baldock, Artist
Exhibition team Accelerator
Therese Kellner, Curator
Richard Julin, Artistic Director
Erik Wijkström, Exhibition Technician
The artist wishes to thank:
Stephen Friedman Gallery, London