Accelerator presents British artist Jonathan Baldock's first solo exhibition in Sweden. Baldock is presented in parallel with the Swedish artist Adèle Essle Zeiss in an Autumn exhibition programme focused on transformation and how we relate to the human body and our personal space. Two exhibitions characterised by sensuousness, presence and a cautious hopefulness.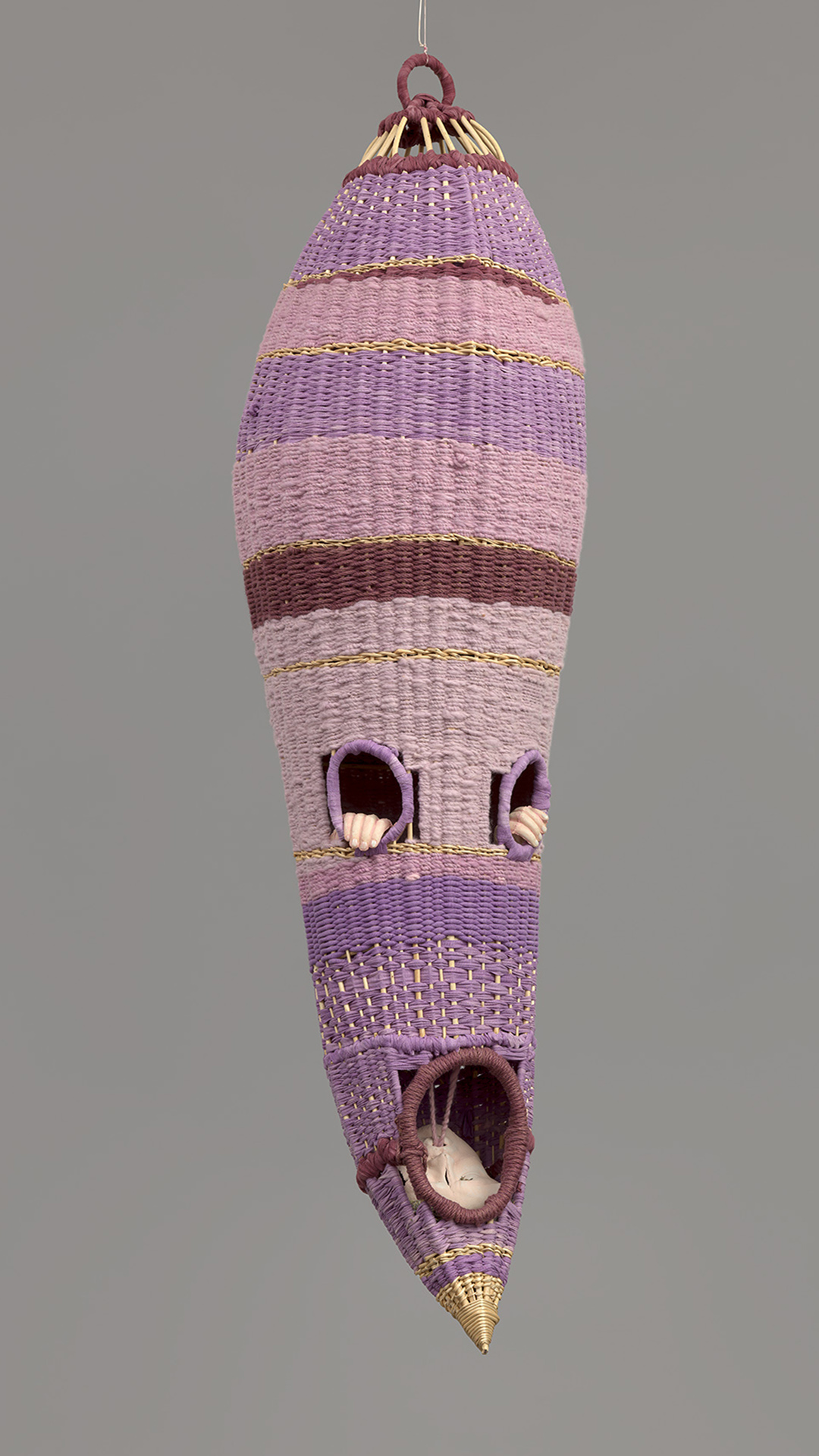 About the exhibition
Jonathan Baldock's work explores how trauma, sensuality, vulnerability and spirituality affect the manner in which we relate to the human body and the space it inhabits. Baldock has a strong interest in performativity, myth, folklore and traditional rituals. In Accelerator's subterranean space, Baldock will produce a peaceful parallel world with newly created sculptures, whose dimensions and designs are based on an idea of human cocoons – places for waiting and metamorphosis. Baldock's art is often biographically grounded, these new works produced during a cataclysmic time, are characterised by the relationship to home and personal space as something both protecting and suffocating.
Jonathan Baldock's interest in the interaction and close contact between the material and the human body is emphasised in his art practice by his working process. Baldock is dedicated to manual and time-consuming traditional craft methods such as wool spinning, plant dyeing and basket-weaving.
About Jonathan Baldock
Jonathan Baldock (b. 1980, Kent, England) lives and works in London and works across multiple platforms including sculpture, installation and performance. Baldock has contributed to an ongoing solo exhibition at La Casa Encendida (ES). Previous solo exhibitions include Kunsthall Stavanger (NO), Camden Arts Centre, Southwark Park Galleries, as well as exhibitions at De La Warr Pavilion and the Towner Eastbourne Biennial (UK).
Credits
Jonathan Baldock, Artist
Exhibition team Accelerator
Therese Kellner, Curator
Richard Julin, Artistic Director
Erik Wijkström, Exhibition Technician
The artist wishes to thank:
Stephen Friedman Gallery, London