Art + Research Conversation: (Un)homed
Inspired by our current exhibition at Accelerator, this conversation will engage a Stockholm-based filmmaker, Sophie Vuković, and two professors from Stockholm University, Fataneh Farahani and Shahram Khosravi, in a joint discussion on the meaning of home and homing, hospitality and hostility, and the distinction between homelessness and houselessness.
We hope to link these ideas to the issues of memory, displacement, identity and inbetweenness. Join us for this public discussion where we will address questions such as, Who is "at home" in academic and cultural worlds? Can the body be a place of homing, a personal archive that we carry around with us?
"Why would I have to find a home? I've never had one." 
Shapeshifters, 2017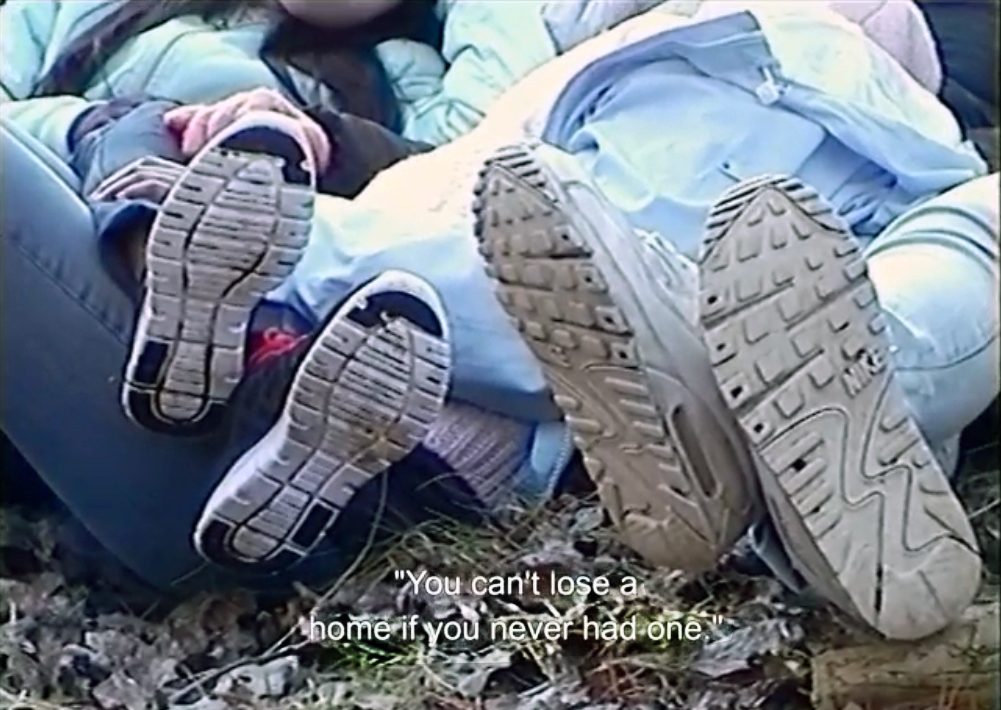 About the event
Thursday 16 December 4 pm at Accelerator. The conversation was held in English.
Lasting for approximately 90 minutes, the conversation included a screening of an excerpt from the film Shapeshifters (2017). It was recorded and is available on Accelerator's podcast.
Participants
Fataneh Farahani is a professor of Ethnology at the Department of Ethnology, History of Religion and Gender Studies at Stockholm University. Her main field of study is migration and displacement. In placing gender and sexuality at the centre of her research, Farahani has engaged with issues of forced migration, citizenship, otherness, subjectivity, agency and marginality within different Western multicultural contexts. Among other engagements, she is leading the project Cartographies of Hospitality: The Gendered, Racialised, and Classed Politics of Hosting that investigates a less prominent side of global mobility: hospitality.
Sophie Vuković is a filmmaker and artist based in Stockholm. Situated between documentary and fiction, her practice investigates the construction of identity, intimacy and migration. Her films explore how personal relationships and experiences are shaped and affected by social and political structures.
Vuković's short film 09:55-11:05, Ingrid Ekman Bergsgatan 4B (2015) has won numerous awards at film festivals around the world. Her feature film debut Shapeshifters (2017) explores migration and belonging beyond national borders in a hybrid documentary form. Shapeshifters was nominated for a number of awards and received critical acclaim in connection with its Swedish cinema release in autumn 2017. Her films have been shown at film festivals, on television and cinemas, as well as in art contexts, for example at the Barbican Centre and at Moderna Museet in Stockholm, where she was one of the artists who participated in the Moderna Exhibition 2018.
Shahram Khosravi is a former taxi driver and currently an accidental Professor of Anthropology here at Stockholm University. His research interests include the anthropology of Iran, forced displacement, border studies and time. Khosravi is a co-founder of Critical Border Studies, a network in which scholars, artists and activists can interact.
The conversation will be moderated by Jelena Jovičić, project leader for Art & Research at Accelerator.
Accelerator is run by Stockholm University and supported by Magasin III Museum for Contemporary Art and The Robert Weil Family Foundation.