Lunch conversation: Researchers reflect on "Ocean II Ocean"
Three researchers have been invited to reflect on Cyprien Gaillard's film Ocean II Ocean (2019) from their expertise in geological epochs, sediment layers and ocean ecology. During a lunch conversation they share their perspectives on the work and how it relates to their research.
Participants:
Barbara Wohlfarth, Professor in Quaternary geology at the Department of Geological Sciences
Alba Legarda Lisarri, PhD student at the Department of Geological Sciences
Stefano Papazian, Post-doc at the Department of Environmental Science and Analytical Chemistry
The conversation is moderated by Therese Kellner, Curator at Accelerator, and Bronwyn Bailey-Charteris, Project Leader for Accelerator's researcher collaborations.

In Cyprien Gaillard's ongoing exhibition Overburden at Accelerator, the concept of progress is addressed through works where time and its historiography are not linear but cyclical. Elements of decay, renewal and reconstruction form a cycle, where remnants from beyond the human era are brought together with current realities. In Ocean II Ocean (2019), different temporalities are at play; the flickering light from the speeding trains in Moscow's subway is reflected in the marble containing fossilised matter 150 million years of age. The images are intertwined with found footage of New York subway cars being dumped at sea.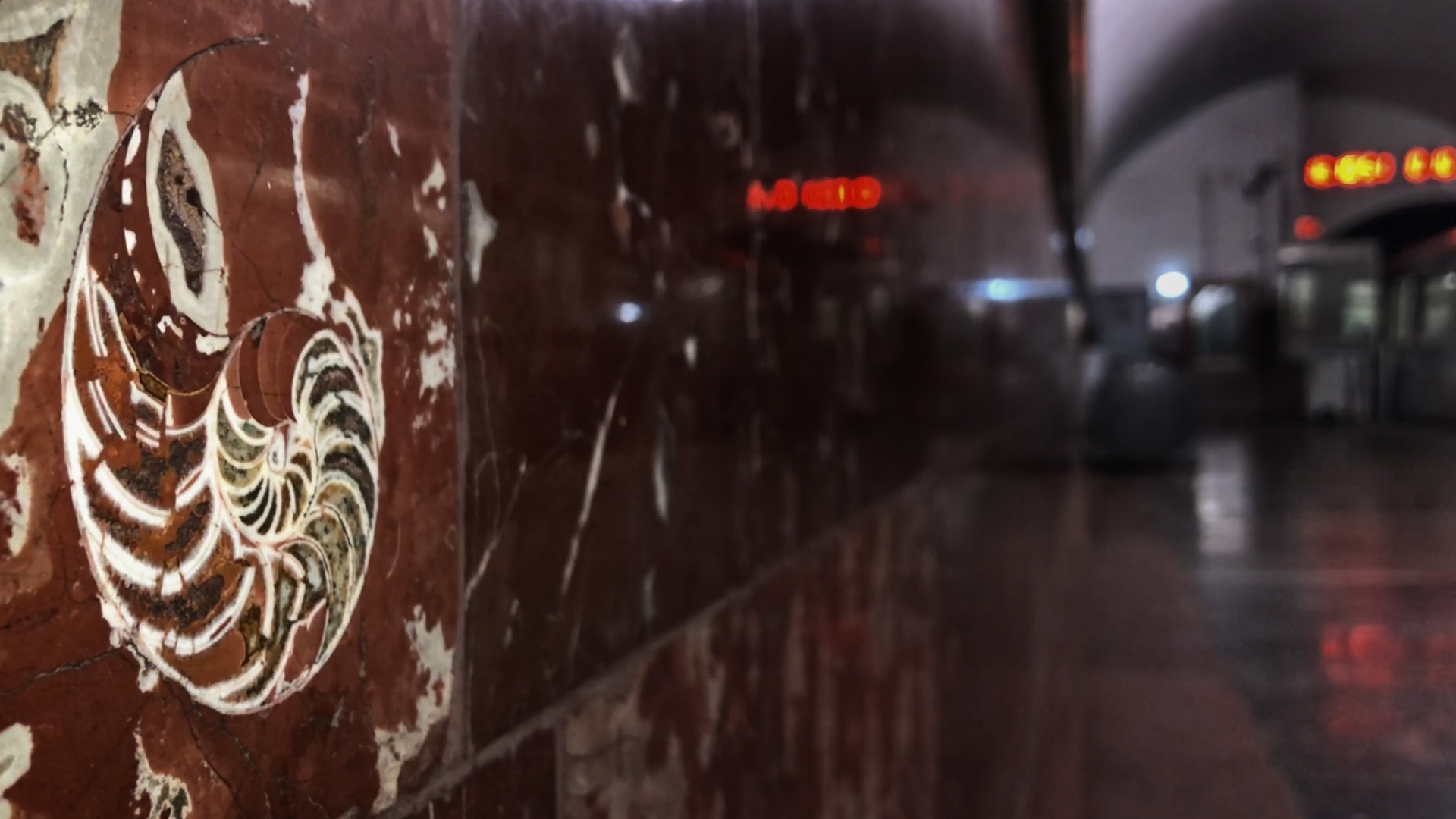 Wednesday November 20 12.15-1pm
Admission free.
The talk is in English and will be held in Accelerator's foyer. The café will be open for lunch during the event.